See what's new at Molokini Crater! We also share articles about other regions of Maui County.
Maui News and Molokini Posts
We're updating all our popular posts to reflect changes due to the fires across Maui.  If you're looking for updates and ways to help, check out Maui Fires.
Maui is one of the most family-friendly beach destinations you can hope for, and an excellent place for kids of all ages to explore a wide range of both land and ocean activities. No matter if it's their first time swimming in the ocean or walking on the slopes of a volcano, kids and adults alike are bound to have a magical time experiencing everything Maui has to offer.
Below we've outlined some of the best activities for kids on Maui, and encourage you to see as much as you can during your next trip!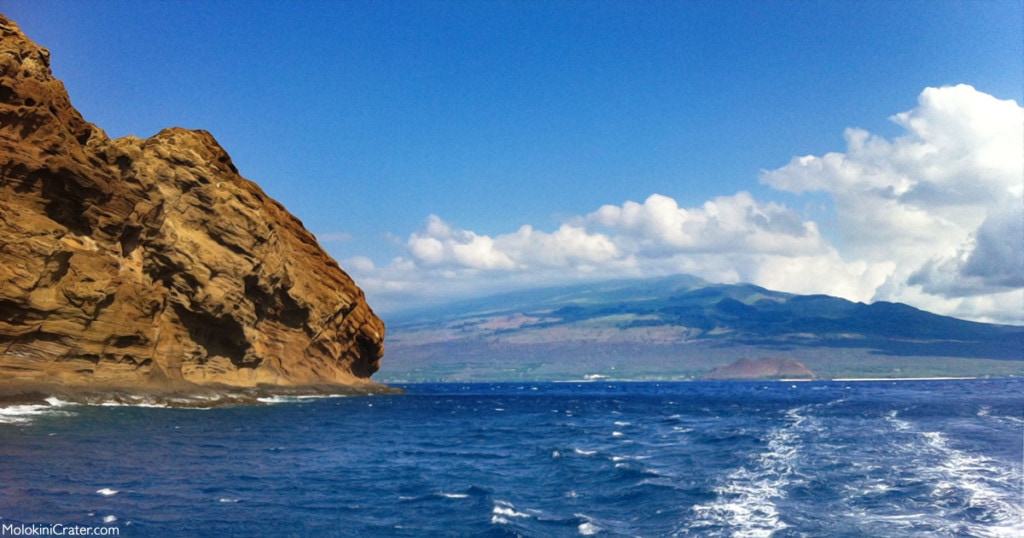 Arrive on Maui's leeward side, and it may be impossible to tear your eyes away from Molokini. This small, horseshoe-shaped landmass rests between Makena and the outlying island of Kaho'olawe. Roughly two and a half miles away—and little more than fifteen minutes by boat from Kihei—the volcanic ledge, half-submerged in water, presents not just eye-candy from shore but also some of the most spectacular snorkeling and diving opps in the world, including Molokini Back Wall, a drift dive at one of the best dive sites in Hawaii.
Via social media, email and comments, we're asked the same questions over and over.  So, we've answered them more thoroughly below.
How to Snorkel on Maui Without Breaking the Bank
Snorkeling is one of the best things to do on Maui. And better yet, it can be one of the cheapest activities on the island! While some visitors go all out and book snorkel tours on private sailboats or luxury catamarans, others look for ways to save. For budget-savvy visitors, we've got the low down on the most cost-effective ways to maximize your snorkel experience. These are the best Maui discount snorkel tours.
Best Maui Snorkeling from Shore Here on the Valley Isle, it's no secret that nature is paramount to the island's allure. Maui is home to a rare type of in-your-face natural beauty. It's for this...
For millennia, life in Hawaii has revolved around the ocean. The early Hawaiians relied on the sea for both sustenance and recreation. While the islands have changed drastically since pre-contact...
Whether you're a well-versed photographer or an iPhone user, you're probably looking forward to capturing stellar underwater shots during your visit to Maui. Well, snapping the perfect underwater...
If you only have a small window to explore the stunning beauty of Maui, we want to make sure you don't waste your time behind a slow-driving chicken farmer on the Road to Hana or end up eating at a...
Situated between Kaho'olawe and Maui, Molokini Crater is one of Hawaii's most unique and identifiable natural landmarks. This volcanic crater is partially submerged, so only a rocky crescent of land...
Jellyfish Stings, Portuguese Man O' War Bites, and Sea Lice: What to Know While Vacationing in Hawaii Beachgoers are often floored by the gorgeousness of Hawaii's waters. And who can blame them? Few...
Debra Lumpkins turns her snorkels into art through the Japanese tradition of Gyotaku Gyotaku is the traditional art of fish printing. The origins of Gyotaku can be traced back to the...
When it comes to scenic snorkeling, whale watching, and the perfect mix of outdoor activities, natural beauty, and nightlife, Maui is everyone's go-to Hawaiian getaway. No matter what your level of...
Want to see whales breaching, the world's tallest sea cliffs, and emerald-green rainforests, all within one hour?  Then hop aboard a first-class ride in the sky and get ready to have your socks...
We saw these photos from Redline Rafting, and we had to share them.  You can't really beat Molokini in the afternoon with no wind and no one around.  Doesn't get better than that! This shows the...
From lush, razor-backed mountains to some of the largest sea cliffs in the world, it's no wonder why Molokai is considered one of the best-kept secrets in Hawaii. Commonly known as the Friendly...
One of the best snorkeling destinations in Hawaii, Maui's Molokini Crater is the perfect morning getaway for anyone looking to enjoy spectacular views, clear water, and an array of marine life in...
The shores of Maui are often synonymous with Humpback Whale sightings. And while these magnificent creatures are well-worth the decision to book your Hawaiian vacation during whale season, the...
We recently enjoyed a pretty amazing boating experience with Maui Custom Charters out of Maalaea Harbor. This beautiful yacht only takes 6 passengers on private sails around the south and west coast...
Think of seals and odds are you'll picture the craggy coasts of Northern California or the frigid waters of Oregon's shores. But an exceptional breed of seal prefers sandier banks and warmer climes....
We've been on countless whale-watching trips in Maui waters: large catamarans, fast rafts, sailing charters, kayaks, snorkeling, from the beach, and from the cliffs. But nothing compares to a...
While weddings in Hawaii are most often located on the shores of sprawling golden sand beaches or lawns of pristine resorts, there's an alternative not many couples consider - a boat! Wedding...
By Susan Baker Aside from the Dolphins and turtles that you will frequently see on Molokini tours, you will be able to see a few special marine types in their vibrant ecosystems while snorkeling in...
Much of the Hawaiian language is so beautiful it stops newcomers in their tracks. Mahalo, kokua, pono, keiki, kuleana—and who would ever be able to forget the oh-so-ubiquitous,...
Ever dream of scuba diving a sunken ship in tropical waters? Our friend Trevor Boyce, from the Mill House Restaurant, went last week and got some great footage and photos from his dive at the St....
We've listed some of our favorite spots to get married as well as great vendors for your wedding day on Maui. Wailea Weddings When it comes to getting married in Maui, Wailea is the most...
Happy Father's Day, everyone! I thought I'd share a fun thing I did for my wife and kids recently, in hopes that it inspires dads to do something different and create some memories they won't soon...
Forget drive-thru breakfast burritos and protein bars eaten at your desk: Maui breakfasts are meant to be savored. Whether you're fueling up for a day of fun or indulging after some Molokini...
Think of Hawaii and the major players of Oahu, Maui, Kauai, and the Big Island will likely pop into mind. But besides the smaller islands of Molokai and Lanai, which, together with Maui, comprise...
The Aviator's Last Flight - Hana, Maui, Hawaii Hana—Maui's remote, heavenly town—boasts both astounding natural beauty and fascinating history. It's the birthplace of Kamehameha the Great's most...
We recently adventured on an incredible underwater tour with Atlantis Adventures exploring the deep blue world. The high tech submarine can take up to 48 passengers at a time out of Lahaina Harbor....
If you've been paying attention recently, you know how important it is to protect our oceans. Chances are, as an ocean lover, you probably are already doing your part by recycling, avoiding...
Maui is home to numerous tropical fish that are native only to Hawaiian waters. These fish come in all colors, sizes, and flavors as well as catch difficulty level. Maui Sport Fishing On the way to...
Maui has small waves built for beginners and stand up paddleboarding. Below you'll find detailed information about SUP in Maui, local tips, video, photos, & the latest updates. SUP lessons are a...
Ride from the summit of Haleakala Crater, enjoy the diverse trails of Maui, or cruise along the streets on your road bike. There are currently a couple of highly recommended ways to ride down...
An unparalleled culinary adventure awaits you at The Mill House Restaurant and Bar.  If you're looking for a sensational evening or event, then you've met your match. learn more about the Maui Chefs...