We saw these photos from Redline Rafting, and we had to share them.  You can't really beat Molokini in the afternoon with no wind and no one around.  Doesn't get better than that!
This shows the Reef's End with a pretty outstanding perspective.  The last time we snorkeled here, it was our favorite part.  The reef comes up pretty close to the surface (around 10-20 feet at spots).  This makes for sunlight making the reef really vibrant.  Gorgeous!
Here you can imagine just how deep the backside is.  You can just see the drop-off below the surface.
Now you see why we love these Molokini photos.  This one shows Maui's south shore in the background, along with Haleakala.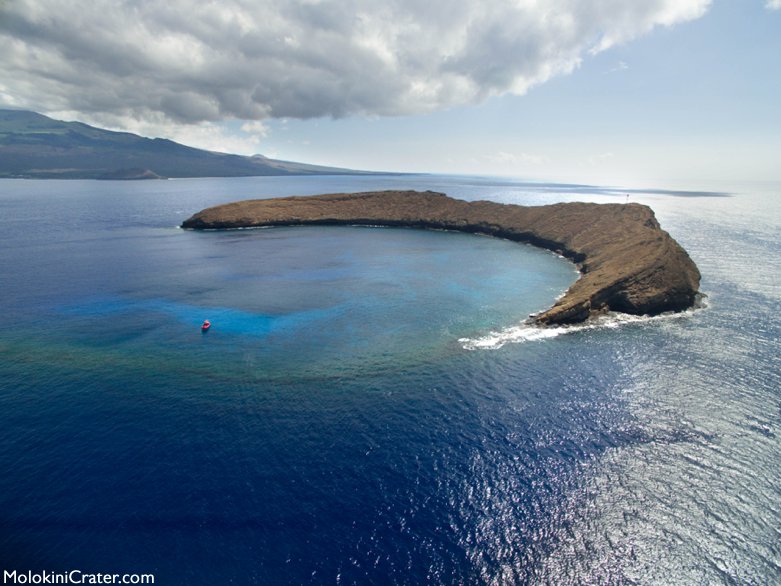 Thank you, Redline, for sharing these beautiful photos!  You can book them online by visiting Redline Rafting or call (808) 201-1582.
We've got some new photos to share of Molokini Crater from the air.

Our friend Nick shared some pretty impressive photos he recently shot from his doors-off helicopter. These are pretty amazing shots!  If you're going to go up on a Maui helicopter tour in order to get great photos, consider instead going on an aerial photography flight with him at Go Fly Maui.  Call (808) 633-5356.  Also, check out Anna Kim photography.  Anna took many of these great photos.