Maui's Turtle Town is often promoted as the island's best bet for snorkeling with sea turtles. But ask the wrong person how to get there— or several different people, for that matter— and you might end up more lost than when you started.
That's because, depending on who you ask, several places around the island could be called Turtle Town. It's also because the Hawaiian green sea turtle population has boomed over the past decade— they're simply everywhere.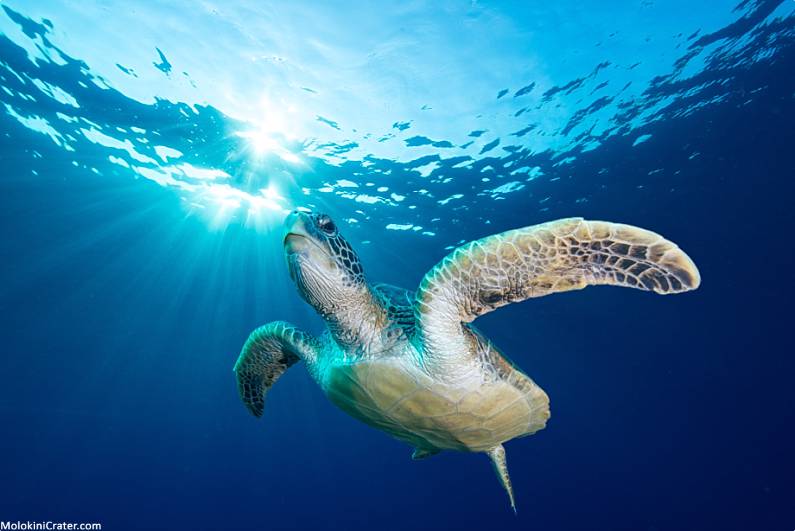 Before we dive into where the true Turtle Town is and how to get there, let's go over some basic rules and safety tips for snorkeling around sea turtles:
Never approach, touch, try to feed, or try to ride sea turtles, whether they're resting or swimming. (Yes, sadly, some people have tried to ride them). Remember that sea turtles are wild animals, and despite their population increase, they're still endangered. Give them at least 10 feet of space.
Curious/confident sea turtles might approach you while snorkeling. Just stay calm and don't touch them.
Never snorkel alone and always assess conditions before entering the ocean. Mornings usually have better snorkeling conditions. If in doubt, don't go out.
Wear reef-safe sunscreen or an SPF shirt and ditch the spray sunscreen. Reef-safe sunscreen should only contain zinc oxide or titanium dioxide in the active ingredients.

Maluaka Beach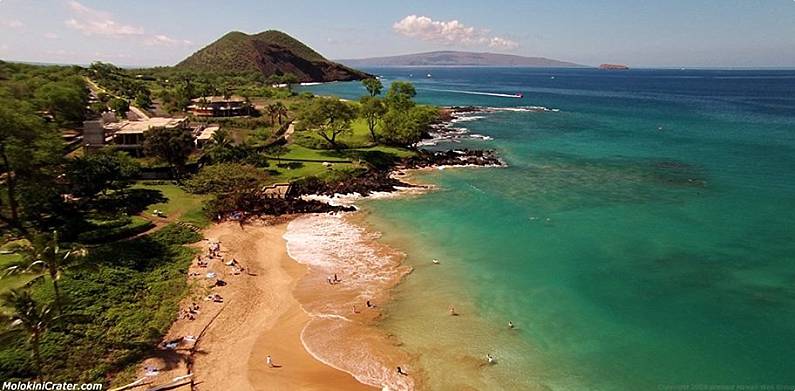 Maluaka Beach is regarded by many as Maui's true Turtle Town. The point off the southern end of the beach offers fantastic snorkeling conditions. Here, the water is clear, and you have a chance to spot tropical fish like butterfly fish, parrot fish, trumpet fish, and triggerfish (can you say Humuhumunukunukuapuaʻa?), as well as eels, octopus, eagle rays, and of course, honu.
There's no sign for Maluaka Beach or Turtle Town, which adds to its elusiveness. Here's how to get there:
From Wailea, head south on Wailea Alanui Drive towards Makena State Park.
About a mile past the entrance to Makena Golf and Beach Club, turn right onto Makena Keoneoio Road.
This road will lead to the beach parking area. Be sure to park in the public lot, not the Kai Kanani Sailing lot.
There is a beach access path to the north of the parking lot. Follow this path past the first building, then make a left.
Viola! You're at Maluaka Beach. Swim out to the southern point, and you've found Turtle Town.
NOTE: Maluaka Beach is also accessible from the north off Makena Road, but there's more parking at the south entrance. This entrance is also closer to Turtle Town.
Several snorkel tours also visit Turtle Town. Kai Kanani stops at Turtle Town after Molokini on the Sunrise Deluxe Snorkel tour and Signature Deluxe Snorkel tour— weather permitting. Kai Kanani loads from the beach at Maluaka, so it's safe to say the captain and crew know the area well.
Redline Rafting also visits Turtle Town on their 5-hour Molokini and South Coast Tour. This tour hits some of the best snorkeling spots on Maui's south side, but Turtle Town is often the most memorable.

Coral Gardens
Although Maluaka Beach is Maui's proper Turtle Town, some people also refer to Coral Gardens as Turtle Town. Fair enough— there are heaps of turtles at this spot. Turtles aside, the reef blankets the sea floor here, creating an ideal habitat for a plethora of marine life.
The reef at Coral Gardens forms just south of Papalaua Wayside Park and stretches along the cliffs below Honoapiilani Highway. Unlike Maluaka, there is no direct beach access to reach Coral Gardens. Getting here would require a long swim or a kayak, but unless you're extremely confident in the ocean, we don't recommend either.
Fortunately, Coral Gardens is a favorite stop for several snorkel tours, thanks to the area's calm waters and sheltered bays. The Four Winds often stops at Coral Gardens on their afternoon sailing charter when it's too windy to visit Molokini.
Coral Gardens is also an excellent spot to snorkel away from crowds, particularly if you hire a private charter. The area's many bays almost ensures you'll find an empty cove. Go with Maui Custom Charters or Island Star Excursions for the best experience.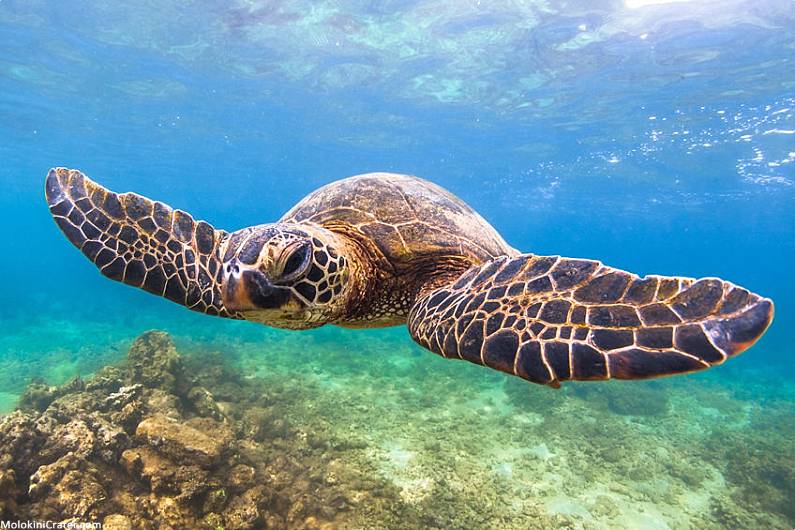 Olowalu
An island newbie might refer to Olowalu as Turtle Town, but this reef is known for more than just its abundance of turtles. It's more often referred to as Maui's Mother Reef. At 900 acres, Olowalu is the largest intact reef in Hawaii. It's also home to the oldest coral heads on Maui— some are estimated to be 1,500 years old!
Olowalu is one of the most striking places to snorkel on Maui. Sandy channels snake through huge blooms of yellow coral. Turtles, manta rays, and small reef sharks cruise through the passageways. The reef is also home to a unique turtle cleaning station— a drive-thru turtle car wash if you will. Turtles line up at a specific point on the reef to let fish munch the algae off their shell.
Olowalu Reef is easily accessible from Olowalu Beach, located about four miles south of Lahaina at mile marker 14 on Honoapiilani Highway. There's so much reef to explore here; you can stay close to shore or swim out and see quite a bit. Just be mindful of the tide— which can drop and expose the reef— and the wind.
However, if you're keen to find the turtle cleaning station, we suggest taking a boat tour. Locating the cleaning station yourself is like finding a needle in a haystack. Meanwhile, the expert crew on Trilogy knows the location precisely. This top-rated tour boat boasts an excursion entirely dedicated to snorkeling Olowalu's pristine reef.
Before we go, here are five easy ways to protect Hawaii's beloved sea turtles:
Cut back on single-use plastic. Maui does not have an adequate recycling system, and most single-use plastic items end up in the island's sole landfill or, worse, the ocean. Once in the ocean, these plastics break down into microplastics, which sea turtles and other marine life can easily ingest.
Never abandon fishing gear. Sea turtles can become entangled in abandoned lines or nets.
Pick up any trash you find at the beach.
Never attempt to feed turtles.
Give nesting or basking turtles plenty of space and peace and quiet.

Mahalo for reading How To Get To Turtle Town! What are some of your favorite Turtle Town experiences? Let us know in the comments below.