West Maui is home to some of the most beautiful snorkeling spots in all of Hawaii.  Sea turtles, octopuses, exotic fish, and many other spectacular ocean sights await you on your snorkeling adventure in West Maui.  Here are the most popular West Maui snorkeling spots.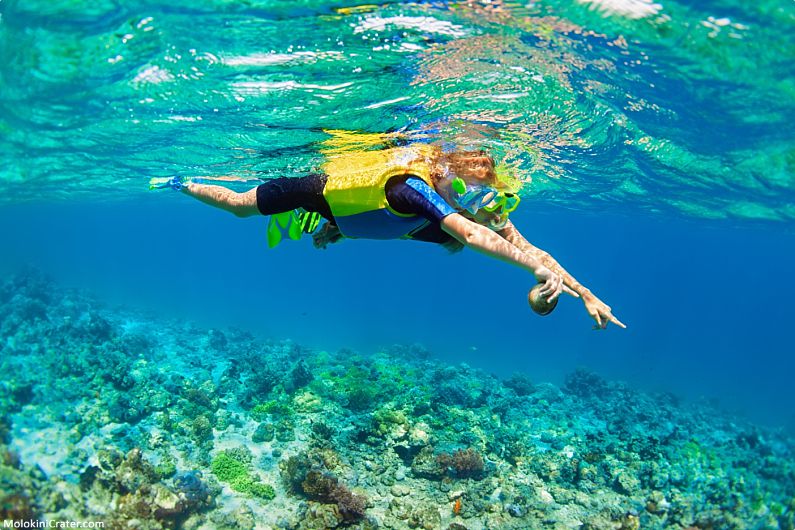 Honokohau Bay
At the 36-mile marker on the Honoapiilani Hwy (30), you'll find a great spot to snorkel if there are no waves. Stay to the right side of the bay and closer to the wall.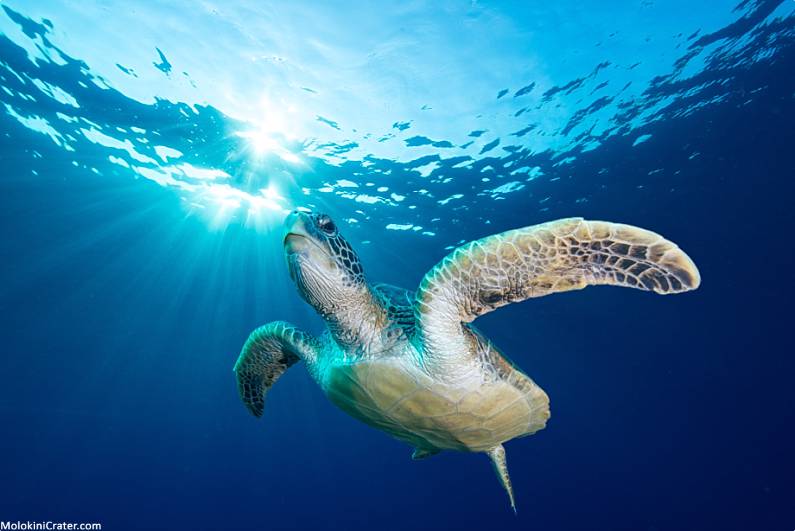 Honolua Bay
This large bay acts as a Marine Life Conservation District, so there is no fishing or gathering of species of any kind. This is especially good for us snorkelers! Stay to the right coastline and make sure there are no waves.

Makuleʻia Bay
Also called Slaughterhouse Beach, this is a beautiful spot and is part of the Marine Life Conservation District.

DT Fleming Beach Park
At Mile Marker 31, you'll find one of Maui's best beaches. The snorkeling, again, is best on the right side of the bay. Be careful of the shore break and heed warnings from strong currents and box jellyfish signs.

Kapalua Bay
This calm bay is well protected and has great snorkeling on both sides of the bay. It's an easy sand-entry, perfect for beginners.

Napili Bay
A very small bay with excellent sea life, Napili Bay is a bit harder to enter. If there are waves, we suggest staying away from this spot due to sketchy entry/exit.

Old Airport Beach
Kahekili Beach offers very easy access to the shoreline and quick snorkeling. This is a great beach for having a BBQ and enjoying the beach too.

Black Rock
The World Famous Black Rock has an excellent reef and sea life on both sides of the rocky point. Be very careful of cliff divers when snorkeling below! This spot ranks #1 on our Top 5 West Maui Snorkel Spots list.

Cemetary
Off the coast from Hanakaoʻo Beach Park, you'll find shallow reefs excellent for snorkeling. There are many shark sightings around here, so be ready to see some bigger fish.

Only around 20 minutes from Lahaina Town, Maʻalaea Harbor is where most boats depart for Molokini Crater and Turtle Town. Molokini is far enough offshore to necessitate taking a boat. Don't try and swim or snorkel to the crater! It's much too far, and strong channel currents can sweep you away. Once in the crater, the water is calm and safe. Only drive to Molokini if you're James Bond. There are many vessels that can take you to the crater on pretty much any day. You'll want to go on a calmer day, and the earlier, the better. We also suggest taking a catamaran as opposed to a single-hull vessel. This way, you get less rocking and more stability.

Mahalo for reading West Maui Snorkeling Spots! What are some of your favorite Maui snorkeling spots? Let us know in the comments below.